Services
HOUSEHOLD PEST CONTROL
Colquitt Exterminating, LLC has over 27 years of experience in the Pest Control industry. With a proven track record of customer satisfaction, Colquitt Exterminating, LLC has been ridding homes of pests such as roaches, ants, spiders, bed bugs, flying insects and a countless array of critters for decades. You can count on having peace of mind knowing that your home or business will be protected against unwanted pests and critters.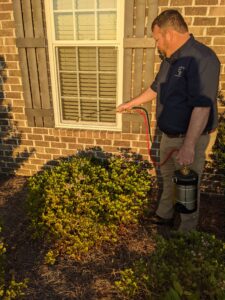 Our exterminators are highly trained and qualified. They will put that training to good use with high quality pest control service when ridding your home and business from those pesky invaders.
Colquitt Exterminating, LLC services all of Colquitt County and many other surrounding counties. Colquitt Exterminating, LLC can help your business pass thorough inspections with our top notch Pest Control service. Keep the health and safety of your family members at the top of your priority list. Contact Colquitt Exterminating, LLC. today by calling us today at 229-769-3100!
Do not WAIT until a small issue becomes a BIG problem! Preventing pests from entering your home or business is always the best course of action if possible. Roaches, ants, termites and spiders are common invaders that can cause substantial damage, contaminate food and spread disease. This can affect grocery stores, restaurants, schools and homes. At Colquitt Exterminating, LLC, we can also rid your location from pest infestations. Pest infestations aren't limited to a particular time of year. They can occur at any time, but we have an answer for that. Colquitt Exterminating will assess, control and eliminate these infestations. Colquitt Exterminating will also perform preventative measures to maintain control for ongoing protection.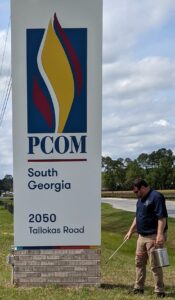 COMMERCIAL PEST CONTROL

At Colquitt Exterminating, LLC we run the gamut of protection from roaches and spiders to bed bugs and ants. Our professional and experienced exterminators use proven methods to eliminate unwanted pests and provide preventative methods for ongoing pest protection for your business. Our trained technicians will devise a specific program based on your pest control needs, while taking into consideration your customers, patients, or students and hours of operation. Dial 229-769-3100 for your customized service program and quote.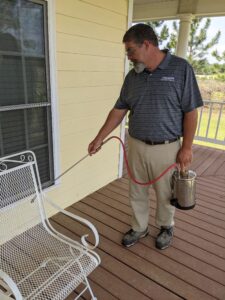 FIRE ANT CONTROL
Fire ants are a nuisance to many yards and homes in the South and Colquitt Exterminating has the solution. Most of the time when you have ants inside of your home or business, then you also have them on the outside. All of the Colquitt Exterminating Pest Control Technicians are trained to look for the source from where the fire ants are coming from and treat the entire colony. No matter what type of situation, Colquitt Exterminating will help protect your home or business from an attack. Dial 229-769-3100 for your customized fire ant control program and quote.
RODENT CONTROL
Rodents are curious little pests, finding their way into homes and businesses through the smallest of openings. Anything from tiny holes or cracks to openings in the attic provide rodents access to your property. Even a little opening around a pipe could prove to be an entry point. Once inside, rodents can be very dangerous. If rodents chew through electrical wires, this causes a fire hazard. They can chew up air conditioning and heating duct work, as well as chewing holes in PVC pipes. Rodents also spread disease. With our Rodent Control service, you can keep your family safe and prevent excessive damage these vermin may cause. If your home or business has a rodent problem, Colquitt Exterminating, LLC. is just one call away. Dial 229-769-3100 to receive your quote and let us take care of those nasty rodents for you.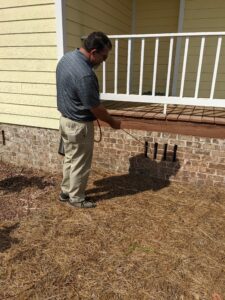 MOSQUITO CONTROL
Did you know that mosquitoes are a much greater problem than being a nuisance pest? Mosquitoes can also carry diseases such as Malaria, West Nile, Zika and many more. Don't let mosquitoes make working, playing, or entertaining outdoors a miserable experience. Our trained technicians at Colquitt Exterminating, LLC will inspect your property and provide you with a plan of attack against these uninvited guests. The Mosquito Program will include our treatment plan along with recommendations for you, the property owner, to implement. Simple solutions such as emptying all standing water and cleaning gutters can make a tremendous difference. Dial 229-769-3100 for a quote on a Mosquito Control Program.
BED BUG CONTROL
Bed Bugs are small, brownish insects that feed on the blood of animals or humans. They enter your home by traveling in clothing, luggage, furniture and many other items. Mattresses, box springs, bed frames, and even couches are typical hiding places for these pests. These places give them easy access for feeding on people. Colquitt Exterminating, LLC. has spent many hours training on how to detect and remove bed bug infestations. Call 229-769-3100 to learn more about bed bugs and what we can do to remove them and protect you from any future infestations.